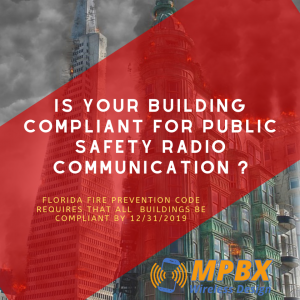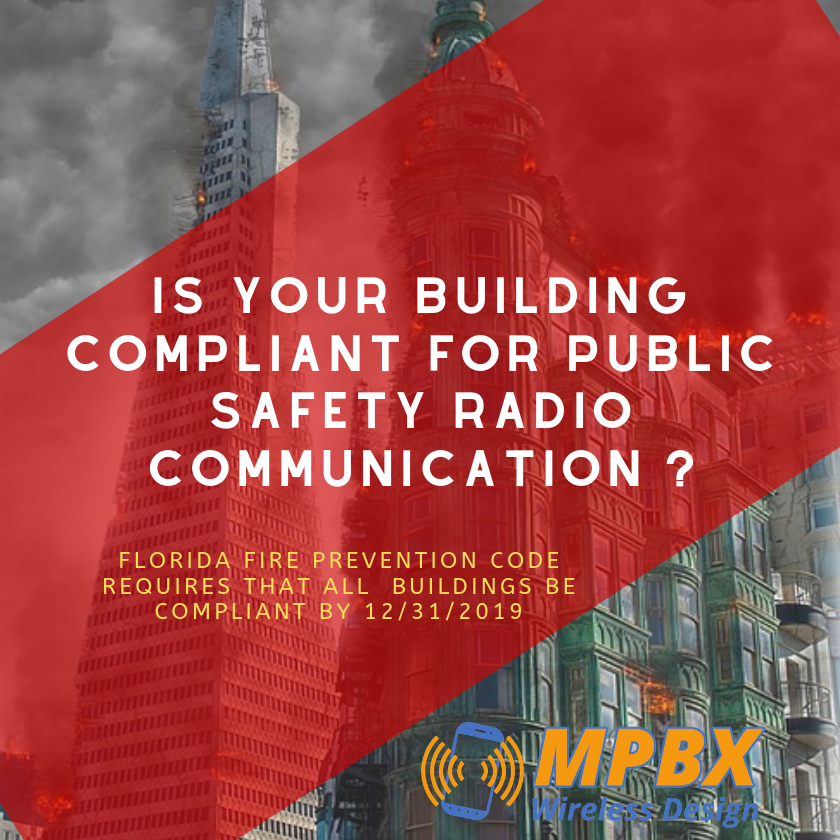 Some building types have been granted an extension. Florida Fire Prevention Code provides that the AHJ (Authority Having Jurisdiction) can require maintaining adequate fire department radio signal strength inside any building (new or existing). Florida Statute § 633.202 provides for compliance extensions for certain building types.
KEY DATES:
• Existing hi-rise buildings are required to comply by the Florida Fire Prevention Code beginning January 1, 2022
• By December 31, 2019, an existing building that is not in compliance with the requirements for minimum radio strength for fire department communications must apply for an appropriate permit and must demonstrate that the building will become compliant by January 1, 2022
• Existing apartment buildings are not required to comply until January 1, 2025. However, existing apartment buildings are required to apply for the appropriate permit for the required communications installation by December 31, 2022
Building Owners and Managers Responsibilities
It is the responsibility of the building owner, or a designated representative, to verify that the building complies with the FCC (Federal Communications Commission) regulations, along with the national, state, and local codes. All codes listed below must be complied with.
Step 1: Get a signal assessment. 
Do it early:
Avoid stress by last minute rush.
Get better pricing.
Have more time to address budgeting and operational impact.
Positively engage with the Authority Having Jurisdiction (Fire Department) and negotiate better timing.
Contact our specialist on existing buildings to discuss your needs. Call Sam at 954-952-6892